Art Exhibits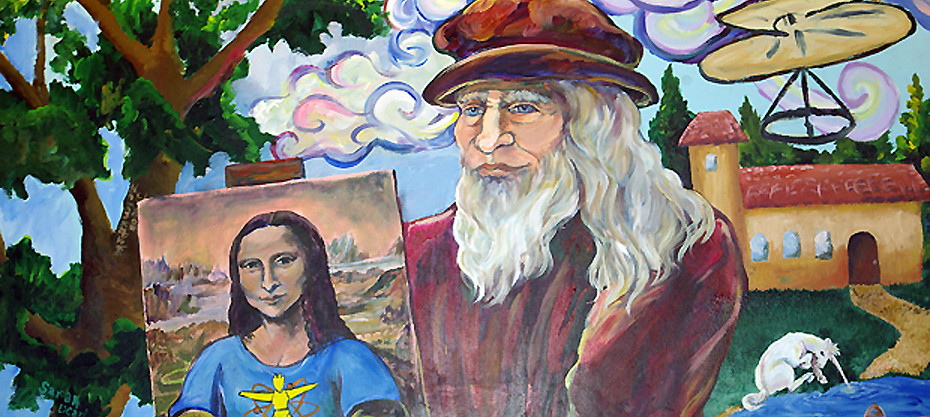 As Leonardo da Vinci is known to many as the greatest artist and scientist of all time, pieces on the Da Vinci Science Center's exhibit floors showcase the connections between science and the arts.

Baum Art School Murals
Students from The Baum School of Art in Allentown, Pa., created two colorful murals that showcase Leonardo da Vinci's genius in both science and the arts.

Mona Lisa in Reverse
Artist Virginia Abbott of Sellersville, Pa., created a Bas-Relief sculpture of Leonardo's Mona Lisa in reverse with recycled materials. The artist produced a clay relief model built from two dimensions before a plaster casting was made.

The Fossil Wall
Presented by the Pennsylvania Council on the Arts, The Fossil Wall is a montage of 21 wood and metal designs of prehistoric leaves and plants created by Rudy Ackerman, Ed.D., former Executive Director of The Baum School of Art.

Topics and Links