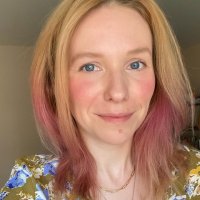 Margaret Luthar is a broadcast and recording technician for NPR, as well as a freelance mastering/vinyl cutting engineer based out of Los Angeles, California.  From 2019 to early 2022 she was the head mastering engineer at Welcome to 1979, and prior to that she was a mastering engineer at Chicago Mastering Service.​
After studying music industry at Syracuse University, she went to NYU for her master's degree in Music Technology. This led to a string of music festival/institution jobs (Aspen, Banff) and Margaret moved abroad to Norway in 2010 to study for a year at the University of Stavanger, where she started interning at a mastering studio in town and ended up staying for 5 years. In Norway, she was working predominantly as a mastering engineer as well as recording engineer (mostly acoustic/classical) as well as the occasional location sound (for film) project. When she returned to the USA in 2016, Margaret wanted to focus on building her mastering career, which led to the years in Chicago and Nashville.  ​
Margaret is active in the Recording Academy, Audio Engineering Society, and loves teaching students about audio. If she's not doing any of those things – she's probably running.