Quakes and Shakes Seismometer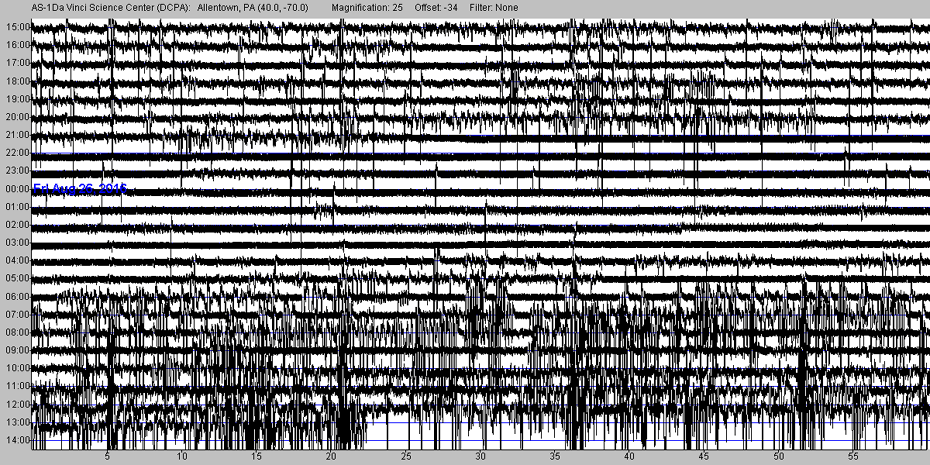 The Da Vinci Science Center's Quakes and Shakes Seismometer measures strong seismic activity around the world and broadcasts to its exhibit floor.
How It Works
A seismograph is a device for measuring the movement of the Earth, and consists of a ground-motion detection sensor, called a seismometer, coupled with a recording system.
A simple seismometer that is sensitive to up-down motions of the earth can be understood by visualizing a weight hanging on a spring.