October 5, 2021
The Da Vinci Science Center has been bringing science to life and lives to science since 1992 through hands-on exhibits, programs, and partnerships. On-site and throughout the community, STEAM subjects of science, technology, engineering, arts, and mathematics are presented to kids informally, playfully, and in ways that relate to their popular interests.
The Science Center wouldn't be able to promote the creative artistry and current-day applications of inventiveness embodied by its namesake and the innovators who succeeded him without the experience and knowledge of its dedicated educators.
Megan Roselli and Felipe Maldonado are two members of the STEAM team who explore the wonders of science from different perspectives.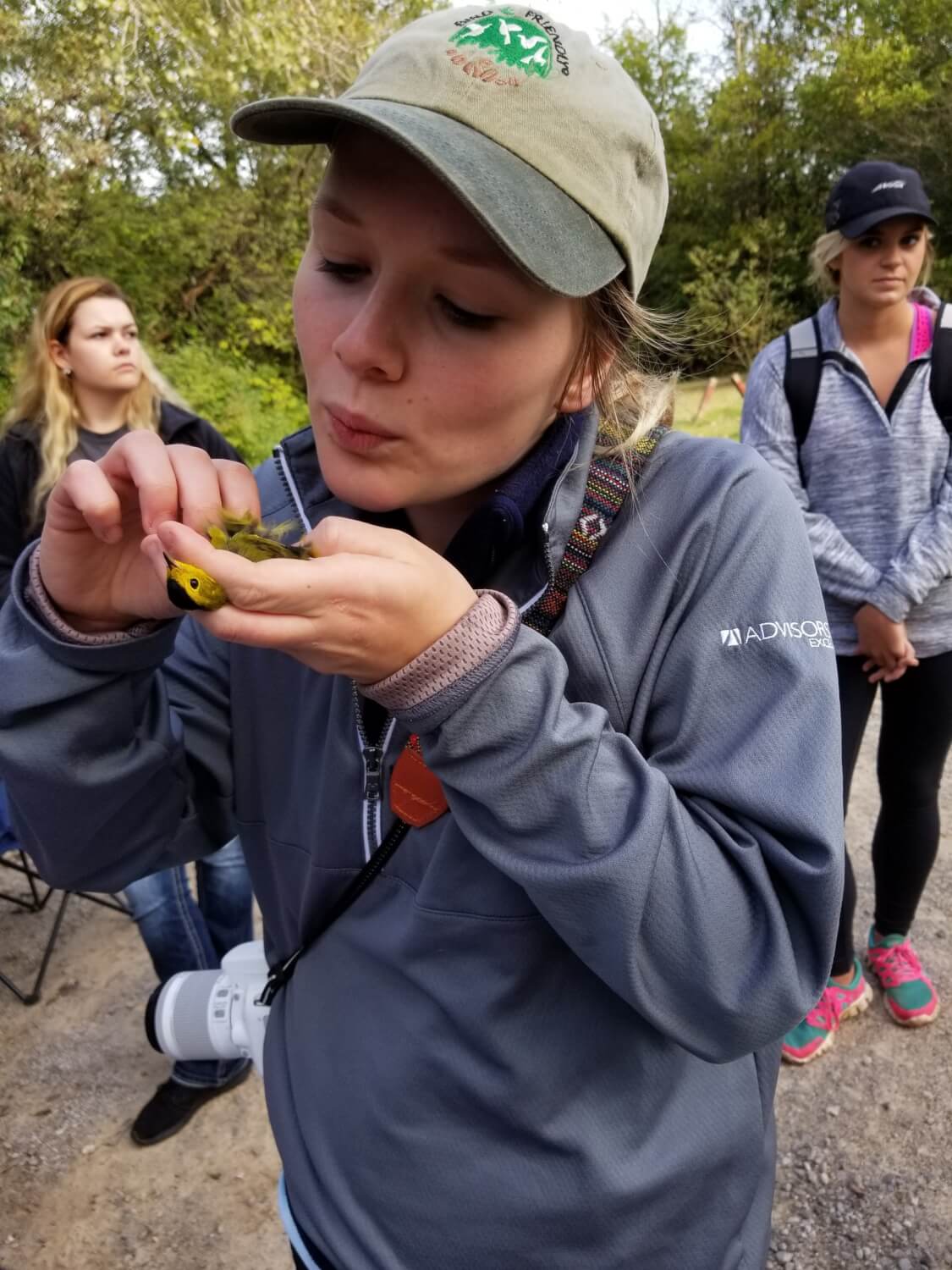 Megan, who has a Master of Science in Natural Resource Ecology and Management from Oklahoma State University, was the lead author on a recent article on ticks published in Urban Ecosystems Journal.
Titled, "Tick infestation of birds across a gradient of urbanization intensity in the United States Great Plains," the article summarizes Megan's research on the relationship between tick-infested birds and the distribution of tick-borne disease.
Why the interest in ticks and tick-borne disease? "Because the health of everything on our planet is so intricately connected. In order to have a healthy human population we must also have healthy environments and wildlife. Disease ecology highlighted the interconnectedness of everything and allowed me to work outside in nature. I hope that my research can help humans manage their natural resources and wildlife populations in a way that can benefit public health," Roselli explains.
Megan has been working at Da Vinci Science Center since 2019 and loves connecting people to science and making it more accessible. "Science doesn't always have to be done in a lab, wearing a lab coat and goggles. I love that Da Vinci Science Center takes such an inclusive approach to teaching and learning science," she notes.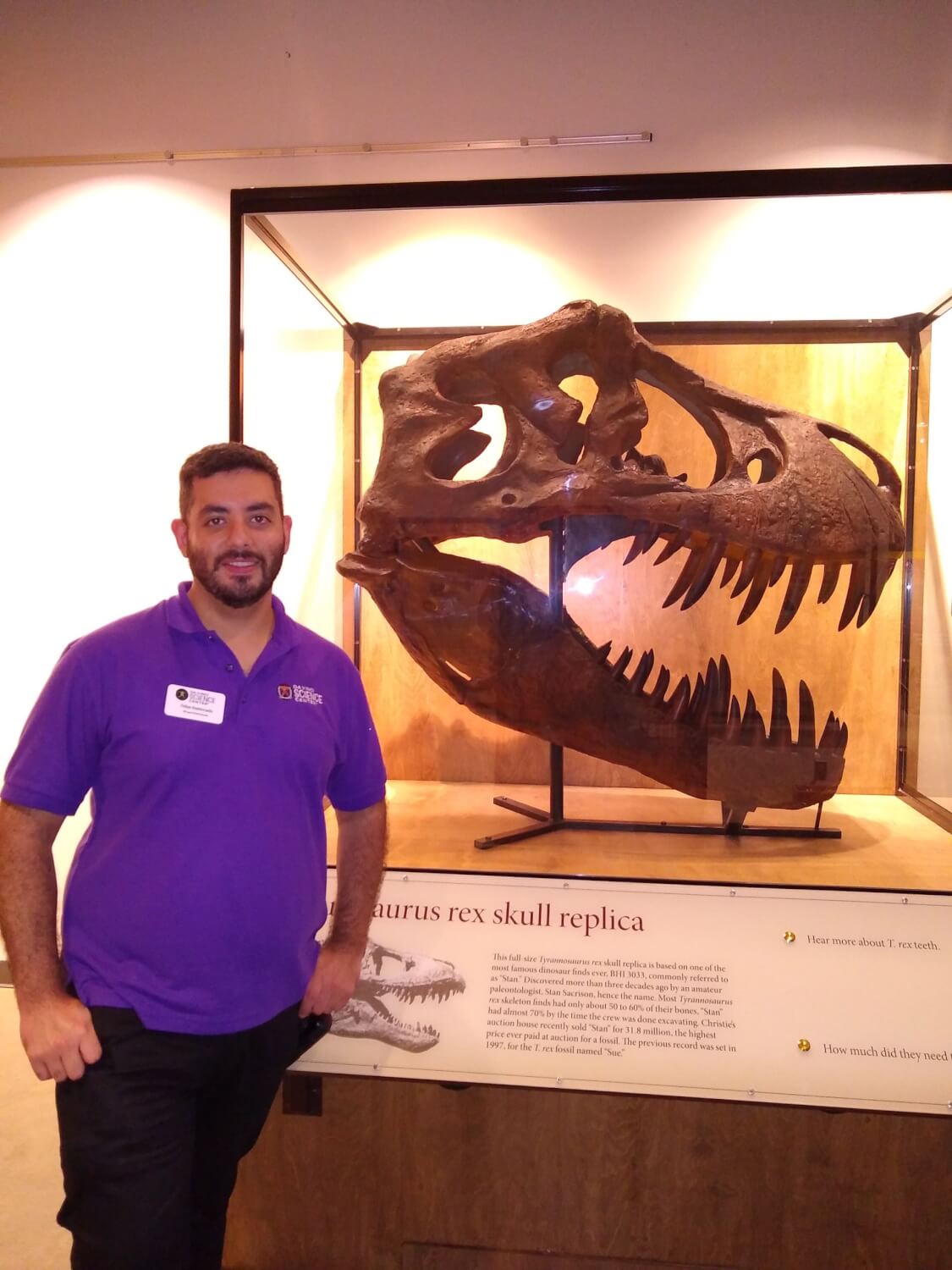 Felipe Maldonado, who was recently profiled on Made Possible in Lehigh Valley, is one of the newest educators to join the Da Vinci Science Center team.
A cosmologist with a doctorate in physics from Florida State University, Felipe has a passion for bringing his love of astronomy to the community.
Felipe's journey to the Science Center originated in Chile, where as a child he watched NASA and other space programs on the Discovery Channel. By the time he was a teenager, the Mars rovers, Opportunity and Spirit, were a fixture on the news. Felipe was transfixed and became a space aficionado.
He went on to earn a Bachelor's Degree in Astronomy at Universidad de Chile, where he discovered cosmology – the study of the early universe, the Big Bang, cosmic inflation – and he was hooked.
Felipe found his way to Florida State University where he continued his studies. During that time, he did some outreach work with students and realized his calling.
When asked why he cares about science education, Felipe often says it's "because I want to show the wonders of the natural world to the children. I want to encourage a new generation to pursue science without concerning themselves with whether what they're doing is 'not cool' or 'nerdy'. Science is cool, being smart is cool. I'm a proud nerd."
As a bilingual educator, Felipe joins the Da Vinci Science Center STEAM Team, known for their expertise in designing and leading unforgettable experiences integrating Science, Technology, Engineering, Math and the Arts. Felipe's focus is to create and deliver programming in both English and Spanish, expanding the Science Center's universe of learners.
Megan and Felipe are excited to be part of the team that is working to expand programming to meet the expected demand when the new Da Vinci Science Center at PPL Pavilion opens in downtown Allentown in 2024.