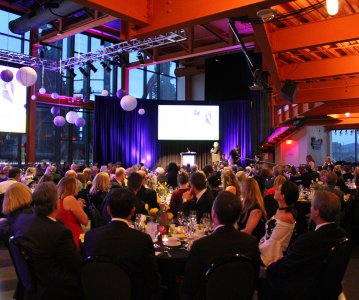 The Da Vinci Science Center will hold its 20th anniversary Hall of Fame Awards Gala on Saturday, April 27, at the ArtsQuest Center at Steel Stacks in Bethlehem, Pa.  The gala, which runs from 5:30–9:30 p.m., features a cocktail reception, dinner, silent auction, live auction, special pledge appeal, and the awards ceremony. 
This year's event will celebrate the endless curiosity of Leonardo da Vinci and the modern day achievements inspired by his legacy. We will be honoring students and educators who show a unique passion for science inside and outside the classroom, as well as community leaders who have made an impact on the Science Center through their support of science education.
For information contact:  Judy Belaires, 484-664-1002, Ext. 102.