WISE Network Motivated Brandy Moser to Pursue Molecular Biology at Boston University
As a senior at Northampton Area High School, Brandy Moser applied to attend the Da Vinci Science Center's annual Women in Science & Engineering (WISE) Forum.
The event is designed to expand students' education and career aspirations by exposing them to female STEM role models. It features a networking dinner with mentors followed by a public panel discussion with a slate of distinguished female leaders in STEM.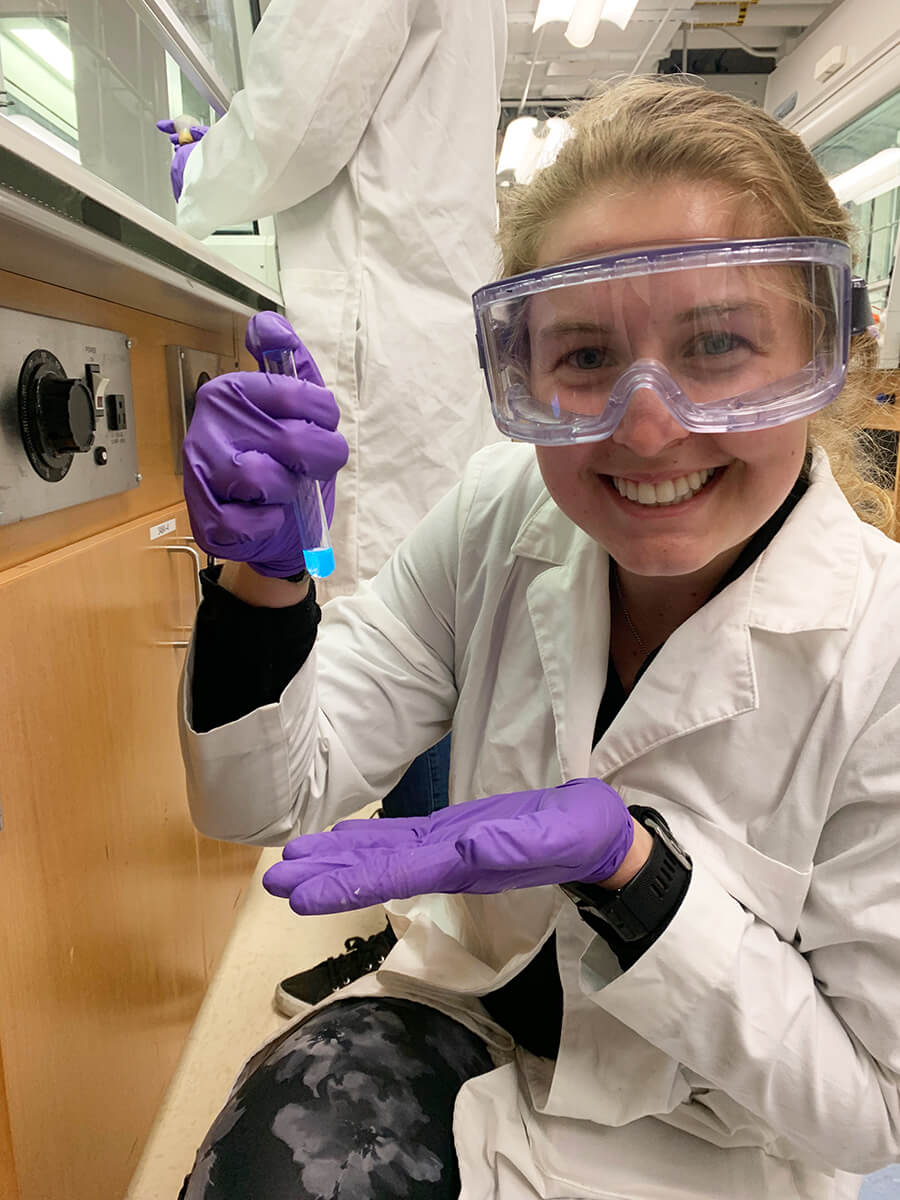 Brandy was unsure what she wanted to pursue as a career, but she knew it should incorporate in some way the two subjects she had always loved – math and science.  She wanted to attend the WISE Forum in order to meet new people and hear their perspectives on their careers.
In fall 2017, Brandy enrolled at Boston University where she is pursuing a dual degree in biochemistry & molecular biology and nutrition.  Brandy attributes her decision to pursue a science degree and involvement in Boston University programs to support women in STEM, back to her first experience networking at the Da Vinci Science Center's WISE Forum.
"I feel very fortunate to have attended the WISE STEM Forum as a high school student and found it extremely eye-opening.  It truly inspired me to be involved at Boston University, where I am active in our WISE student organization and participate in similar events in Boston.  The Da Vinci WISE Forum was one of the first networking events I ever attended and I am truly grateful for the experiences it provided."
In the summer of 2018, Brandy returned to the Science Center as an intern with the Alliance for Sustainable Communities, Lehigh Valley. One of her summer projects was to assess the sustainable impact of the then proposed Da Vinci Science City complex in Easton. After having visited the Science Center in her youth and participated in programs like the WISE Forum, she returned to support the expansion of the Science Center she had grown to love over the years.