SynDaver
Meet Cyndi, the Science Center's Synthetic Cadaver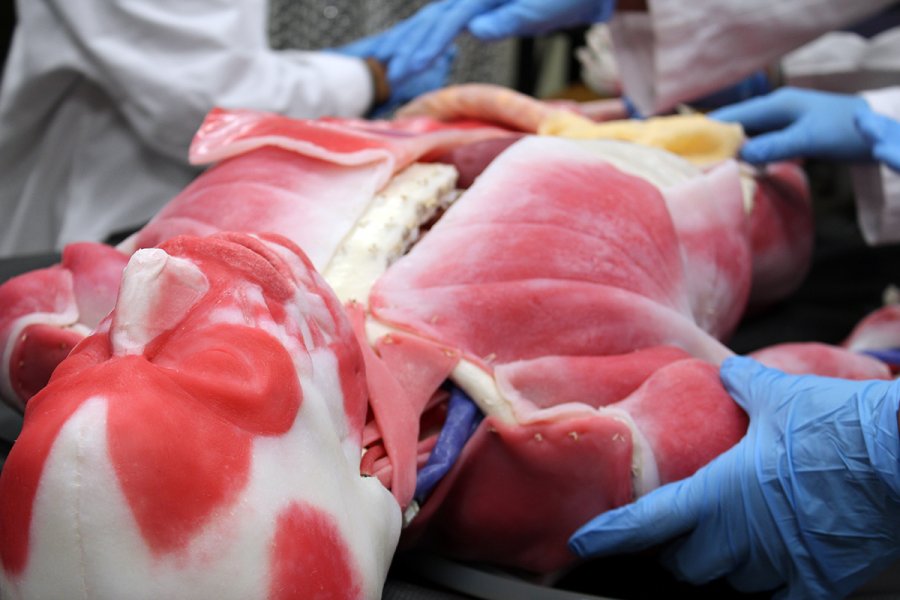 Do you know why the muscles in your body come in different sizes, shapes, and colors? How about your appendix? What does it look like and where is it? What does the gallbladder do?
Cyndi, our SynDaver (synthetic cadaver), and our knowledgeable staff can answer all your questions about the human body, how it works, and how to keep it healthy.
Take a Journey Through the Body with Cyndi
SynDaver features complete and functional muscular, skeletal, circulatory, respiratory, gastrointestinal, and endocrine systems – all made from materials that look, feel, and respond just like live tissue. Experiences can include dissections and other experiments to highlight a particular system of the body.
[Best_Wordpress_Gallery id="33″ gal_title="Cyndi the CynDaver"]
Invite Cyndi to your next science night or community event or book a SynDaver program for your field trip to the Science Center. Our educators will bring anatomy and physiology to life with fun, hands-on programs that feature the most realistic synthetic representation of human anatomy ever produced.

SynDaver programs are presented by Highmark Blue Shield in partnership with the Da Vinci Science Center.