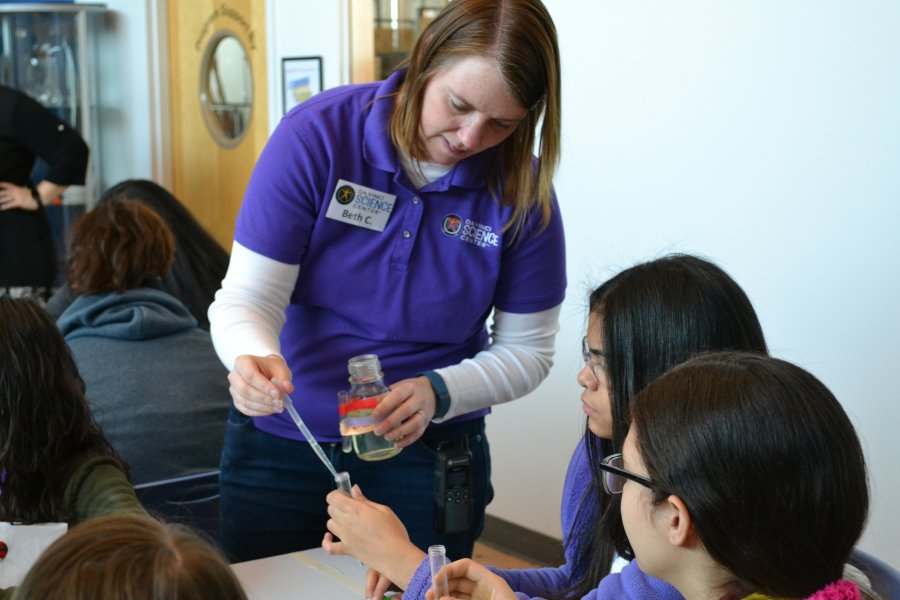 The Da Vinci Science Center's Women in Science & Engineering (WISE) initiative has garnered national attention and federal funding through the Institute of Museum and Library Services (IMLS).
With the support of a two-year grant from IMLS entitled "Building a Community Ecosystem to Support Women in Science and Engineering," the Da Vinci Science Center partnered with area colleges, universities, community organizations, and YOU, to identify how the community can develop programs and services that address the needs of area women and girls in Science, Technology, Engineering, and Math (STEM) fields.
We continue to expand our successful WISE program and partner with community organizations, colleges, and universities to enhance the STEM learning and support ecosystem for women and girls in the Lehigh Valley and surrounding communities in eastern Pennsylvania through five key activities.